FREE Gifts!
Video Series
LADIES, learn our 3 SECRETS!: 1) Why we DON'T do Cardio, 2) Why we MUSN'T cut Calories , and 3) Why Weight Training is the ONLY training that gives us 40+ women RESULTS!

Sign up now for your FREE Gift
Are YOU a Warrior Woman?
Want to get lean and shapely? Want to learn about REAL nutrition that WORKS? Want to get your SEXY back? The Warrior Woman Coaching Program is the ONLY program of its kind, geared toward US, the 40+ woman! Listen in…!
Karen's TIPS & TIDBITS (and other thoughtful stuff)…
Sometimes you just strike GOLD. This month's Warrior Woman E-Workout is so popular, we are holding onto it for another month. Not only because the gals are LOVING it, but also because sometimes, the longer you hang onto something, the better it gets. See, in our world of short attention spans, we often jump from one thing to… Read more »
"I love muscle. I love watching it move. For me, muscle represents life and vitality. It's graceful and sensual. It oozes health and confidence. So when I gave birth to a child with a muscle wasting disease, my world went upside down. I have spent most of my life teaching women how to build strong,… Read more »
One of the most often asked questions is, "How can I lose the last 10 pounds?" Oh yeah, those last bits are TOUGH! It's not your imagination. There is a certain wisdom to the body, and when you plateau, it is actually your body protecting you! Yep, it is actually working FOR you, NOT against… Read more »
A Fresh Workout EVERY MONTH!
Get LEAN and FIT: Our E-workouts ensure you are always progressing, you stay MOTIVATED and you see RESULTS!
Every workout is lovingly hand crafted by Karen, with videos, suggested weights, sets and reps! AND no more expensive in-gym coaching fees. It's training built for YOU!
1200+ Video Library: Instant access! See how to do the exercises right! Don't have that equipment? Karen can offer substitutes!
FRESH Uploads: Articles, audios, interviews and more in 4 categories – Training, Eating, Graceful Aging and Spiritual work. We take YOUR growth on ALL levels seriously!
MONTHLY TOPICS: A fresh, engaging topic every month, to keep you progressing! Emotional eating, hormone, weight loss, skin care, recipes, anti aging secrets and more!
24/7 Support with KAREN – Our private Warrior Woman Facebook page is where it all happens! With 100+ women and growing, Karen and her tribe are supporting each other to do their BEST! Friday Check-in's, Monday Mastermind Discussions, and more!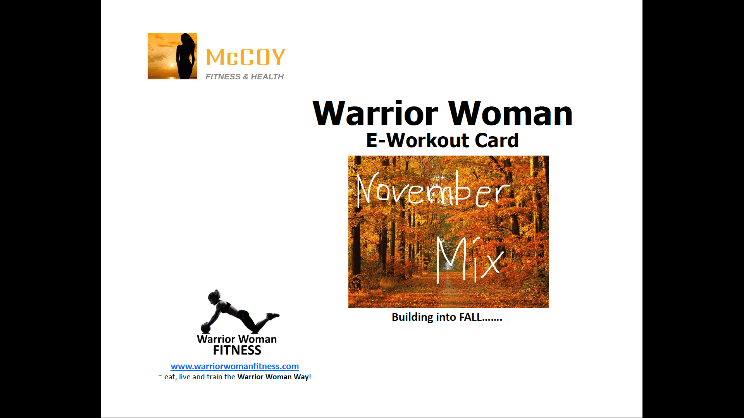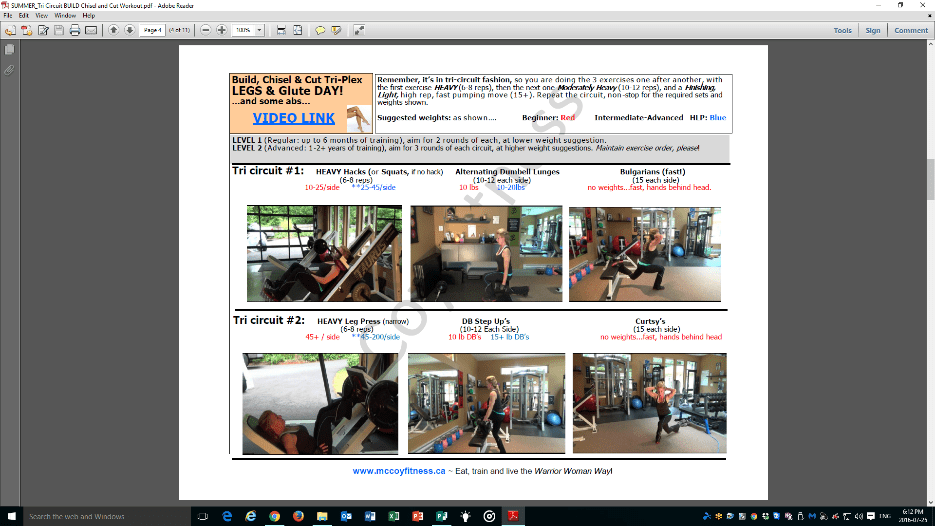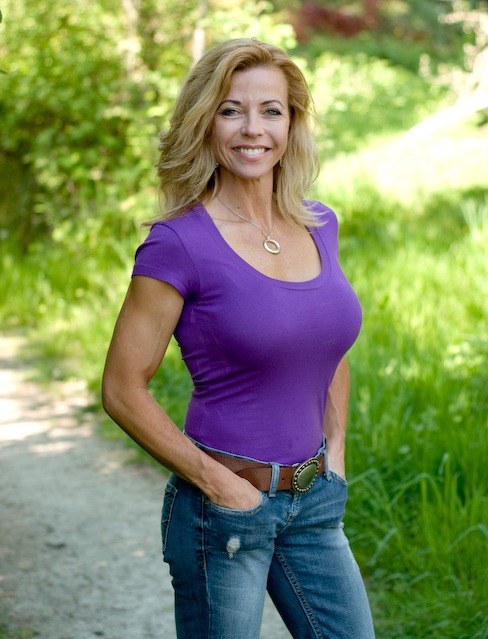 About Karen…
I've been coaching and training for 35 years, and over time (as I aged), I noticed a disturbing pattern: the 40+ woman was not being catered to. Not really. I watched these women struggle with eating and training programs that didn't consider their unique physicality, slowed metabolism, hormone fluctuations and more.
Us aging women needed programming for US, that is flexible, affordable and RELEVANT! That's why, in 2010, I created the Warrior Woman Group Coaching Program, to support this amazing, growing female population in their training, nutrition and lifestyle! IT'S different because WE are different!
Our monthly E-Workouts are the heart of my program, but there is so much more: women recognize how challenges can detour even the best health plans. My own challenges with a high special needs boy has taught me this, and has helped me to learn, really learn, hot to take care of self. It is the most important thing we can do, for us and others.
You can change your body – and your life – at ANY age! Promise! Come join OUR tribe today! YOU deserve it!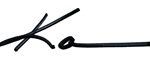 Success Stories
"Karen, you are a fantastic coach! You truly care about your Warrior Women. The thing I love most about you is you keep it real, and you don't make silly promises. You are honest and realistic about how being fit at 50+ is more challenging and 50 is NOT the new 30, but 50 can still look and feel great! I have learned so much while being a Warrior Woman!"

Connie Butler Burrus, Texas

"Karen, I don't know how to tell you how lucky and blessed I feel that I found you and your program with its well rounded fitness, nutrition and spiritual components... the whole meal deal! I've done your 8-Week program from your book, your 10 Week Best Shape Challenge and your 12 Week Advanced Challenge, and I just love the Healthy Living Program which I've been on for a long time! I have held you in high praise to anyone who asks me what I am doing and have passed your information onto others! Others have seen the "Karen McCoy" way! I love it!"

Dawn Boyle, Sooke, BC, Canada

"Your approach is so very personal. I have never once felt alone. Because of your programs and guidance my feet are firmly planted on the ground and my brain is working the best it ever has. I understand how much work, emotion, thought and heart goes into your programs. It is an amazing feeling to wake up in the morning and feel good, have energy throughout the day, for the most part not have cravings gnawing at me all day. I love your programs, your guidance, your personal touch. These are the things that have me on the right track to be a better person in all areas of my life!"

Georgina Blankenship, Ontario

"I've been exercising my whole life but found myself in a rut and not getting the results I wanted. The 10 week challenge really changed my life. The nutritional guidance with the work outs improved my energy and sleep while unwanted weight came off and my strength improved. I feel amazing and can't believe my body fat is lower now than when I was in university. THANK YOU!"

Trish Scheidel